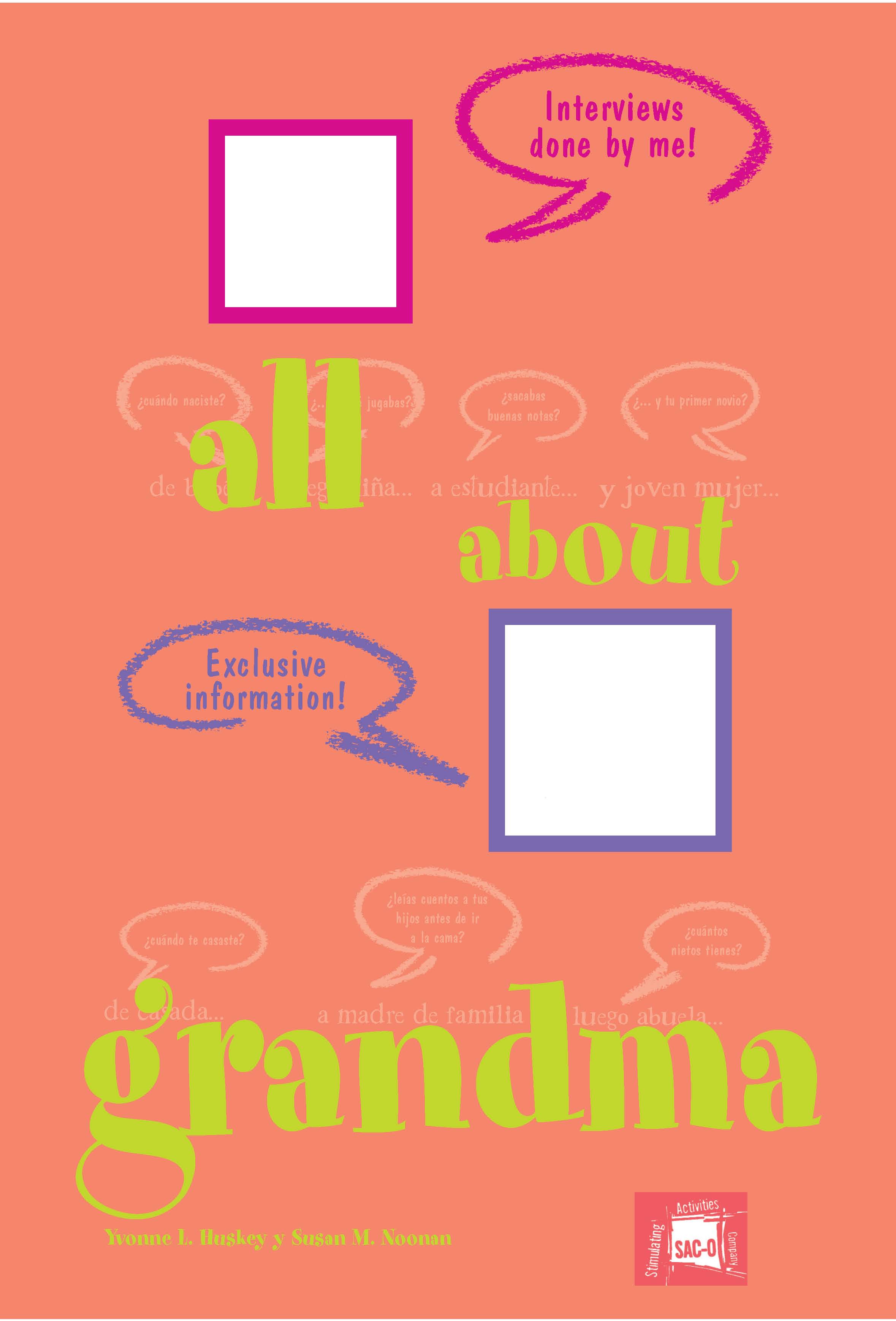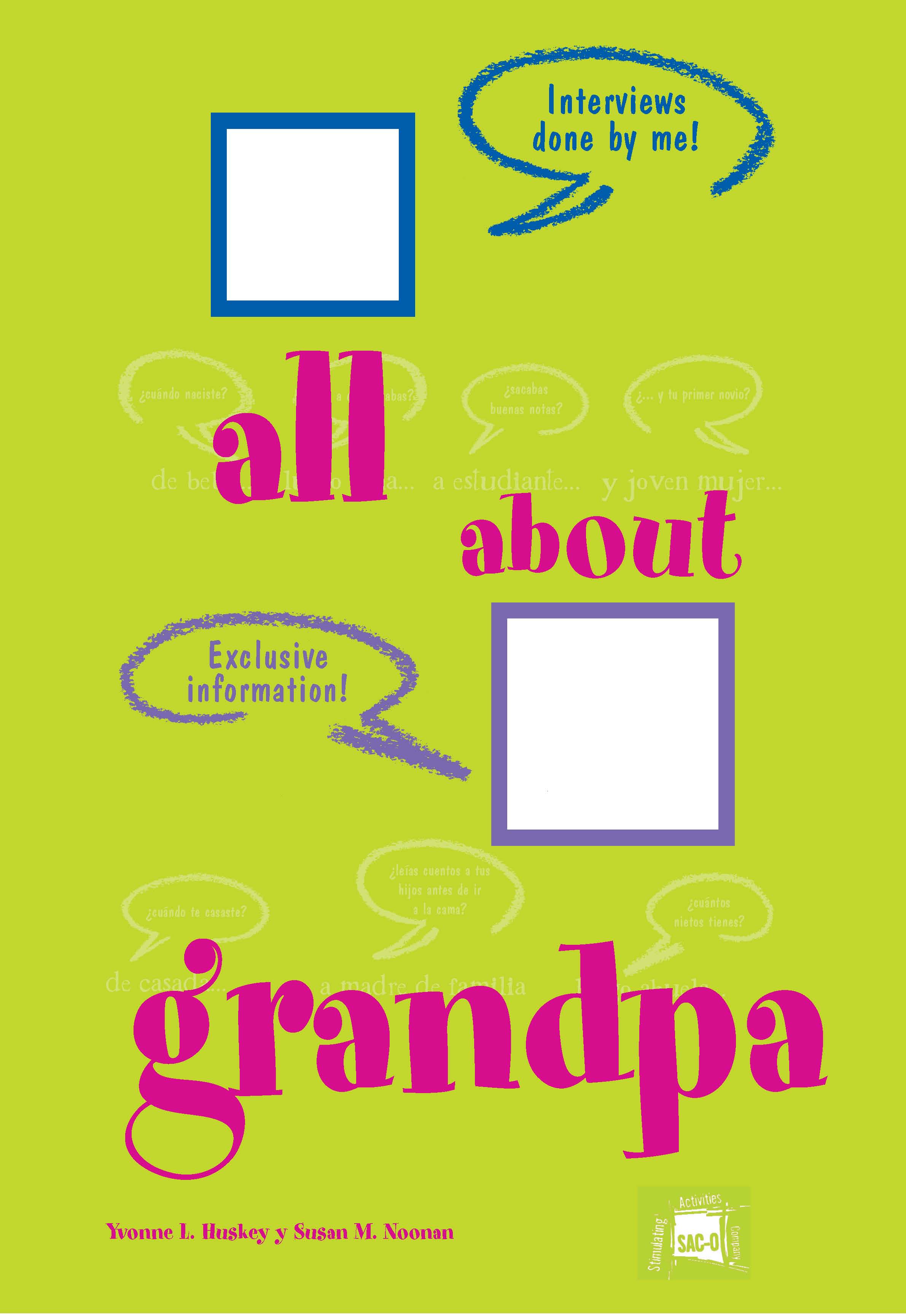 ALL ABOUT GRANDMA and ALL ABOUT GRANDPA Esta página en ESPAÑOL
Authors: Huskey, Yvonne L. y Noonan, Susan M.
ISBN: (Grandma) y (Grandpa)
Grandma and Grandpa are well-loved by the family but what do the kids know about their lives?
These books are an innovative and exciting way to record family history. The child in the role of reporter interviews his grandmother or grandfather.
The script guides the child through the different phases of Grandma's or Grandpa's life: as a baby, as a little girl/boy, as a student, as a young woman/man, as a married woman/man, as a mother/father, as a grandmother/grandfather and Grandma or Grandpa today.
The investigative side is exciting - searching for photos, looking for mementos, asking other people about events, stories, etc.
While writing the book, the child gets to spend special time with his grandparents, sees them as people, as they were at his/her age. When the book is completed, not only are family ties strengthened but a first-person account of family history has been recorded.
---